Even if you're not a die-hard fan of Val Kilmer or his work, you've probably watched some of his films, like "Top Gun," "Kiss Kiss Bang Bang," or "Batman Forever." What you might not know is that he has a unique personality.
When he landed his first acting gig, for example, he walked off the set because he could not get into his character's motivation. He was only 12 years old then, and the job was a TV ad for hamburgers.
VAL KILMER'S CHILDHOOD
Kilmer once admitted that their nanny, who their dad hired because he (the nanny) drove a red convertible Mustang and studied art, introduced him and his brothers to the "hippie lifestyle."
After graduating high school, Kilmer went to Julliard and had some starring parts in "Orestes" and "The Wood Demon." At that time, he also wrote a play with his classmates titled "How It All Began."
In 1984, years after working on the hamburger ad, Kilmer made his film debut in "Top Secret!" It was so successful that he attracted the attention of many people in Hollywood.
VAL KILMER'S MOVIES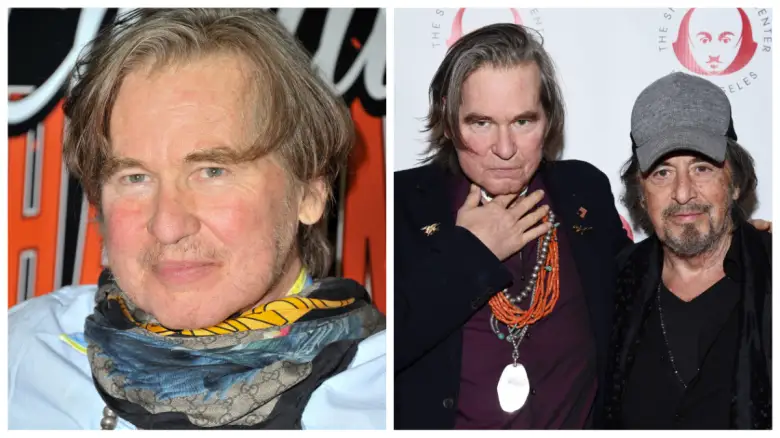 Two years later, he was cast alongside Tom Cruise in "Top Gun," the film that made Kilmer one of the most sought-after actors in the 80s. However, he hated that project and even clashed with Cruise.
Kilmer kept booking parts in films like "Kill Me Again," "The Doors," and "Batman Forever," and although his popularity was at its peak, there were also reports that he was hard to work with.
Apart from constantly complaining and making nearly impossible demands, Val Kilmer would also be rude to his co-stars and refuse to get out of character.
While shooting "The Doors," Kilmer had an argument with the film's writer and director Oliver Stone for glorifying substance abuse. Still, it is important to remark that the movie was about Jim Morrison, who struggled with drug use until he died aged 27.
[Val Kilmer's kids] desperately begged him to stop trying to cure the disease only with faith.
"Batman Forever" director Joel Schumacher didn't like working with Kilmer either and even called him "psychotic." Kilmer was supposed to appear in the film's sequel, but George Clooney ended up replacing him.
According to Kilmer, he couldn't shoot the second movie due to his busy schedule. Still, the fact that Schumacher already gave him such a negative label makes people wonder if that was actually the real reason.
HE'S BEEN SINGLE FOR 20 YEARS
Val Kilmer's love life has been very particular, too. Years ago, he dated celebrities like Cindy Crawford, Angelina Jolie, and Cher and was even married to Joanne Whalley for eight years.
With Whalley, he had two children, Jack and Mercedes Kilmer, who are both up-and-coming actors. Although they were raised away from Los Angeles's craziness (in New Mexico), acting is in their blood.
Still, Kilmer revealed in his memoir "I'm Your Huckleberry" that he had not had a girlfriend in two decades. That was not the only shocking revelation in the book, though.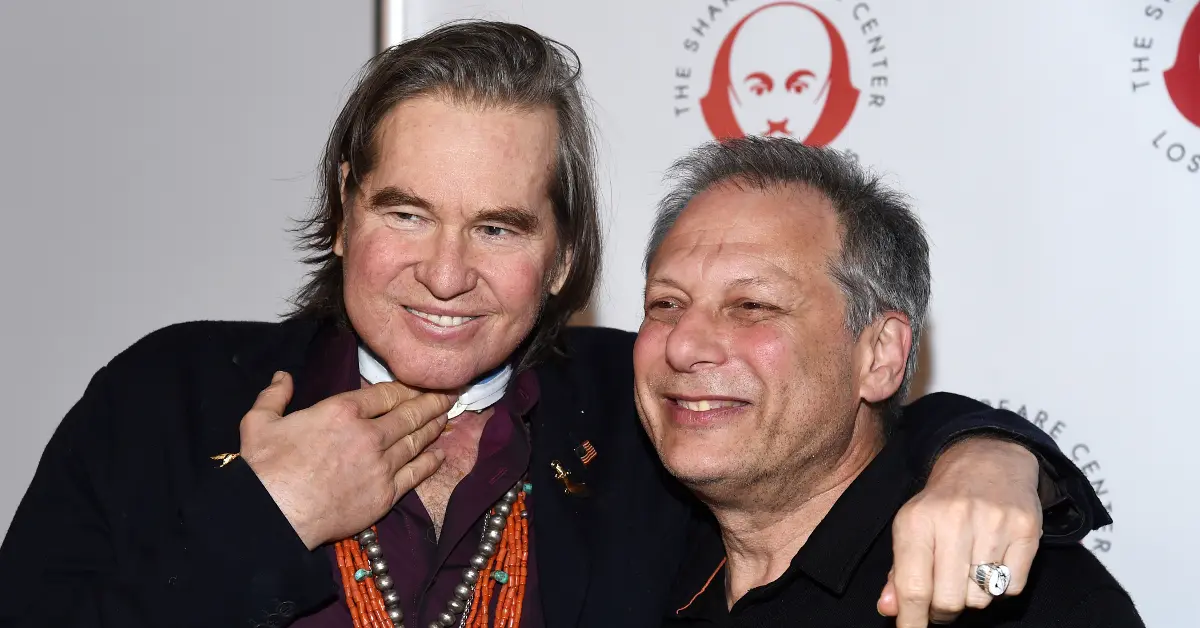 VAL KILMER'S THROAT CANCER
In 2015, the actor was diagnosed with throat cancer, but he rejected the diagnosis due to his devotion to Christian Science. Following his spiritual advisor's instruction, he just prayed. It didn't work.
Mercedes and Jack Kilmer desperately begged him to stop trying to cure the disease only with faith. Eventually, after collapsing and being rushed to the hospital, Kilmer got a tracheotomy done to remove the tumor and help him breathe.
Apart from that, he underwent chemotherapy and radiation. Nowadays, he is cancer-free, but the procedures drastically changed his voice. He recently said that he missed his old voice because he didn't "laugh like a pirate."
Although Val Kilmer's appearance has changed a lot throughout the years and has had his ups and downs, he is still working as an actor and is expected to appear in "Top Gun: Maverick."