Val Kilmer gets candid — about his cancer diagnosis, life in the spotlight, and his enviable love life.
In a recent exclusive interview with Good Morning America's Chris Connelly, Kilmer discussed his new memoir, I'm Your Huckleberry and gave us a taste of what's inside … lots of juicy info!
In the memoir, he opens up about his feelings for a certain Hollywood femme fatale.
Throat Cancer Took His Voice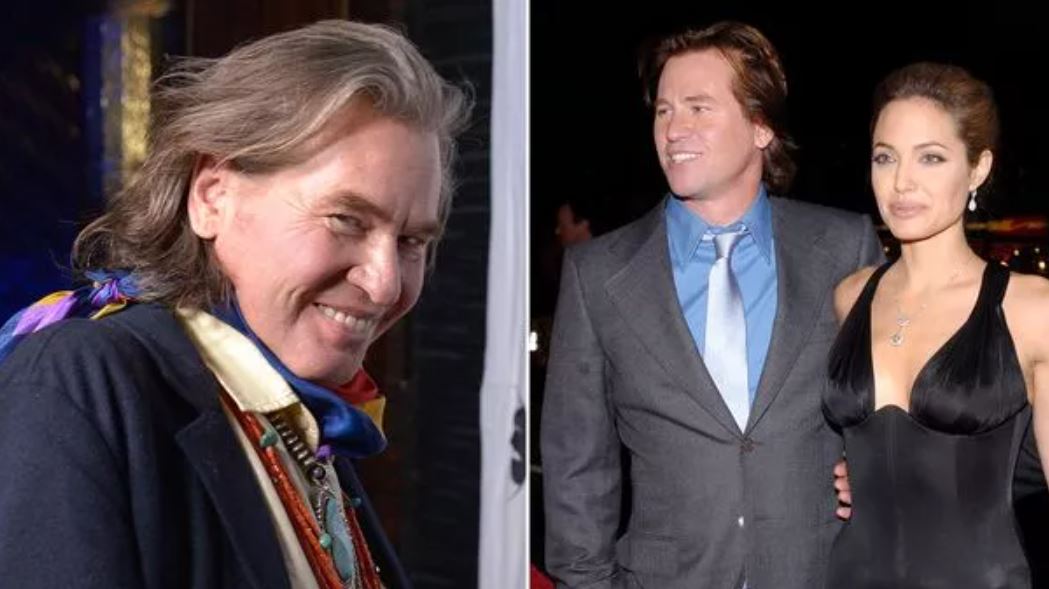 "I feel a lot better than I sound, but I feel wonderful," said Kilmer.
According to the actor, after being diagnosed with throat cancer and undergoing tracheotomy, it altered the way he speaks.
"My lungs and throat swelled up as well," he said of his diagnosis.
It seems incredibly grateful that he can breathe and that he's back to full health.
He's Voicing His Thoughts Loud and Clear
Known for his roles as Iceman in Top Gun and Jim Morrison in The Doors, Val Kilmer isn't letting throat cancer silence him.
In the memoir, he opens up about various aspects of his life including cancer, his career, and his past romances with high profile celebrities like Cher, Cindy Crawford, Daryl Hannah, Ellen Baskin and Michelle Pfeiffer.
"You have to be committed with a woman that's as dynamic and as committed to their work as someone like Cindy Crawford who was the number one model on the planet at the time," he said.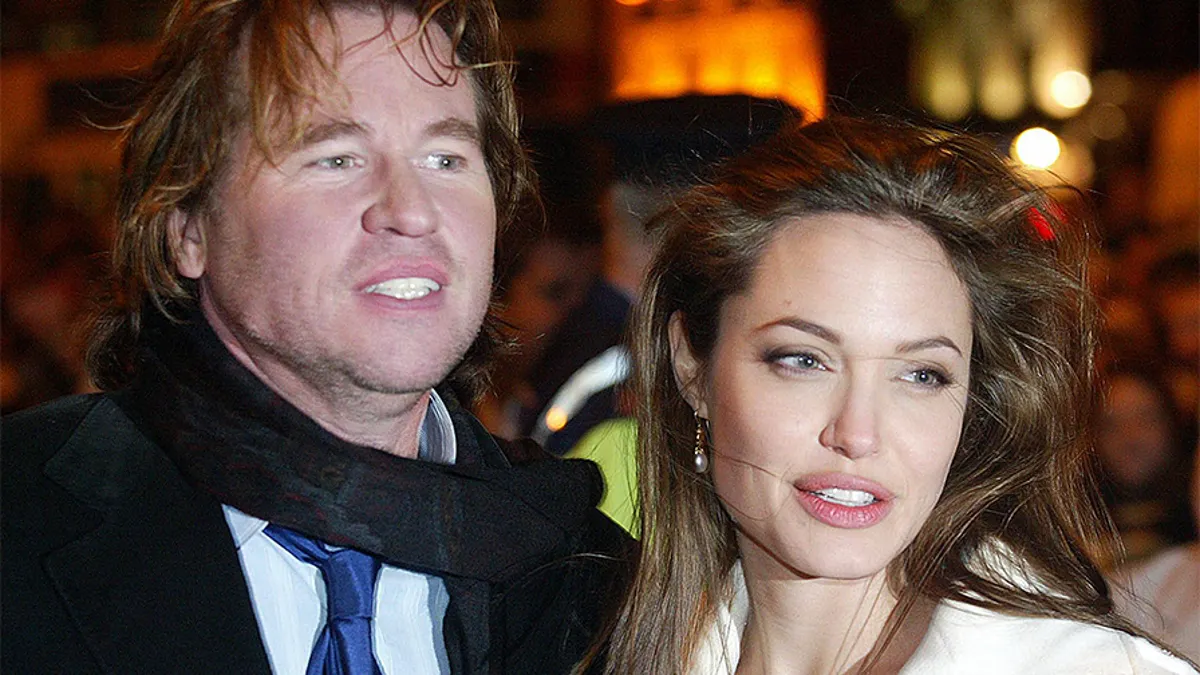 Smitten With Jolie
One actress he was particularly smitten by was Angelina Jolie and he had some very endearing words to say about her.
"When people ask me what Angelina is like, I always say she's like other women and other superstars, but just more," he wrote, as reported by Fox News.
"More gorgeous. More wise. More tragic. More magic. More grounded. Is it worth it? Worth knowing people who require weeks of effort to understand even a little? Yes."
He admitted, "I couldn't wait to kiss Angie, buy her [a] Gulfstream jet and have V+J painted in rainbow glory on the trail."
Unfortunately for Kilmer, her eyes were set firmly on someone else at the time: Brad Pitt.