In the 1960s, Clint Eastwood went from a struggling TV actor to a Western icon when he landed his legendary Man With No Name role. Known for his toughness and unsurpassed speed as a gunslinger, Eastwood's Man With No Name is arguably the most popular hero in the Western genre as a whole. Playing this character is also what made it possible for Eastwood to become an international movie star and a household name.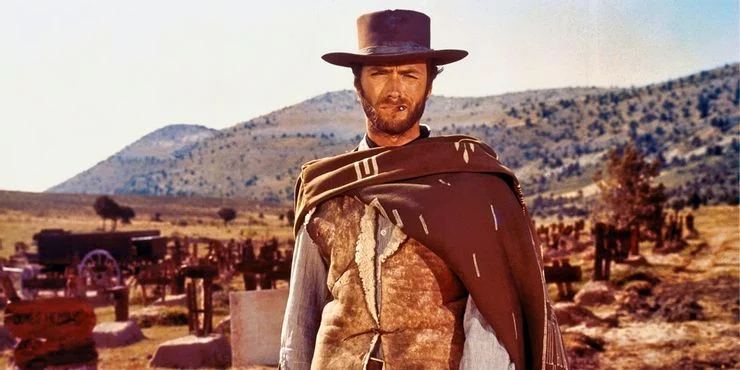 Easily recognized for his trademark poncho and squinting gaze, the Man With No Name was portrayed by Eastwood three times on the big screen. He made his first appearance in Sergio Leone's Fistful of Dollars in 1964. The Italian movie was such a huge hit that it led to other films of its kind, which are collectively known as Spaghetti Westerns. Before the movie even hit theaters, Eastwood and Leone returned to make For a Few Dollars More and The Good, the Bad, and the Ugly. And despite there being no connecting plotlines and the fact that his For a Few Dollars More protagonist is technically named "Manco", it's generally understood that he played the same mysterious character in all three films.
Clint Eastwood will always be associated with the Man With No Name character, but the actor wasn't actually the first choice for the part. Eastwood was said to be the last name on a shortlist that included Richard Harrison, Charles Bronson, James Coburn, and Henry Fonda. An old Hollywood story – one that Harrison confirmed to be true in an interview – is that he turned down the starring role in A Fistful of Dollars and then recommended that Eastwood be cast in his place. According to him, the producers told him the names of the actors Leone was looking at, and asked for his opinion on the matter. Harrison said he picked Eastwood because he was the only one whom he believed knew how to ride a horse [via nanarland.com].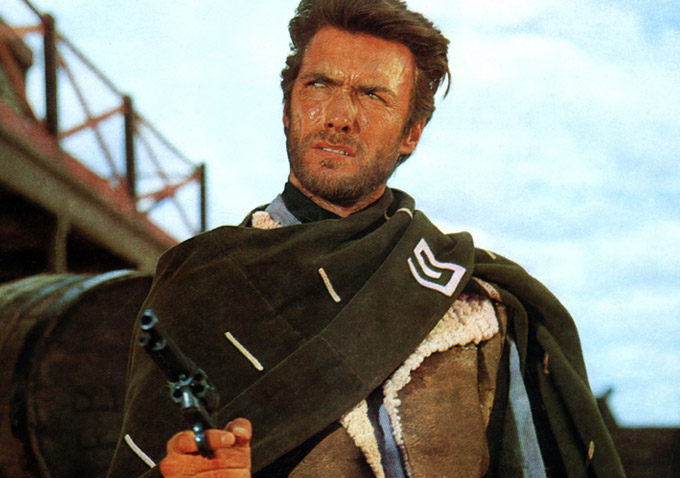 In addition to Harrison's recommendation, Leone's decision to cast Eastwood has also been attributed to the director being impressed with Eastwood's performance in Rawhide. Sergio Leone biographer Christopher Frayling said that Leone watched "The Black Sheep", an episode where Eastwood's Rowdy Yates was the central character. It's worth noting that Rawhide drove most – if not all – of the fame Eastwood had at the time. Unlike Coburn and Fonda, Eastwood wasn't an A-list actor who headlined his own movies. He was primarily known for being a series regular on the CBS series throughout its eight-season run.
Thanks to Rawhide, Eastwood had experience in the Western genre. That being said, the Man With No Name was drastically different from the work he did as the straight-laced, heroic Rowdy Yates. In contrast to his Rawhide character, The Man With No Name was a dark and brooding anti-hero. After playing him in The Dollars Trilogy, Clint Eastwood successfully crafted a new image for himself and cemented his status as one of Hollywood's greatest "tough guys".